Woodville
Whimsy from Wood – Strength from Steel
In contrast to typical wooden playground units, Woodville distinguishes itself through its individual design and its durability. This is especially achieved through the use of high-quality materials with a high-grade finish.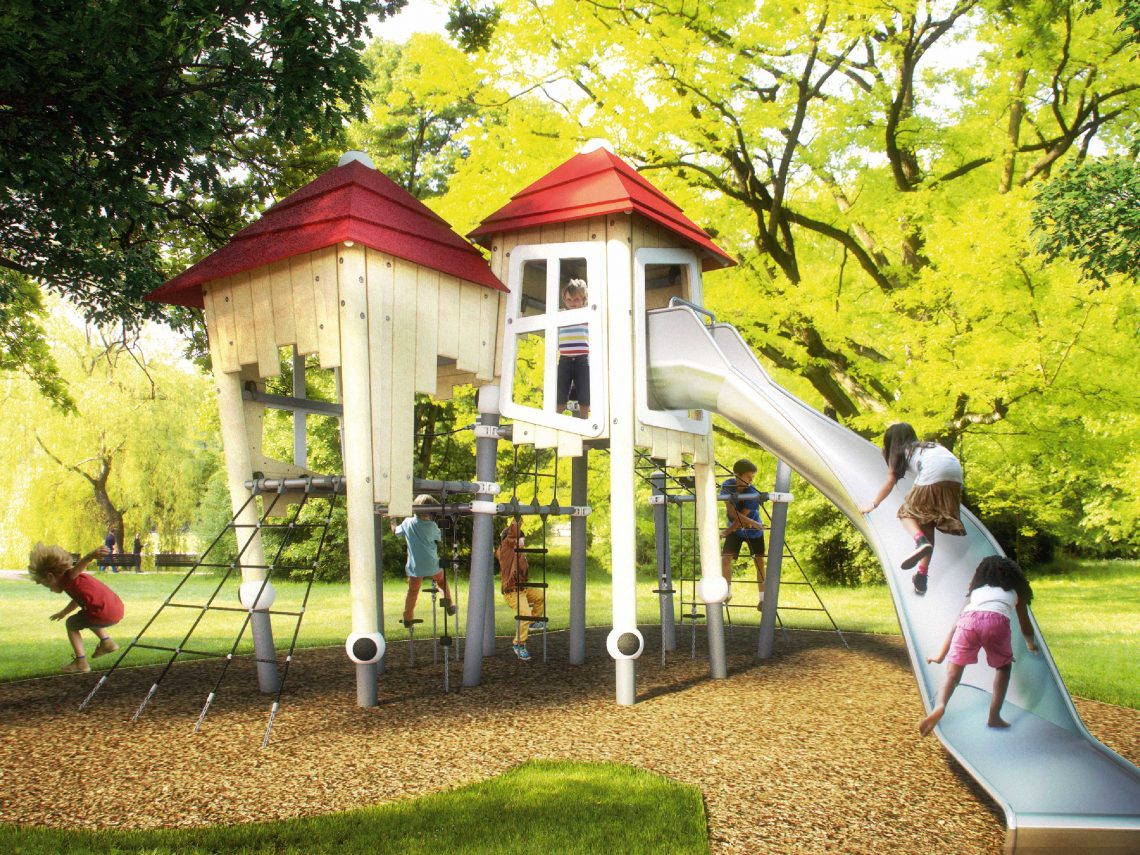 Woodville encompasses wooden huts (shacks) resting on posts, which are characterised by a construction that appears to be crooked and random. The design evokes a feeling of an adventure playground and custom-construction. This character is emphasised by the crooked window and doorframes, slanted roof tiles tilted base and the boards of varying lengths along the walls. The shacks are available in two different platform heights – Shack1 and Shack2.
Read more about Woodville in our news article.