Spooky Rookies
Play equipment for climbing beginners!
Berliner Seilfabrik has launched a new line in play equipment, which appeals in particular to children up to the age of 3 (U3). Two cute playhouses with two different platform heights, 45 cm and 90 cm, have been released under the name of Spooky Rookies. Spoo, the smaller one of the two playhouses, is based on a triangular shape. Roo has a square floor imprint. As usual, due to their modular system the playhouses can be connected by various elements, such as rope or rubber bridges, regardless of their height and basic shape. The little playhouses are available in 3 panel types. You can choose any combination.
Great Fun for Small Children
Early motor and psychomotor development is important for later life. With this in mind, it's important to nurture and challenge children from the earliest age. Berliner Seilfabrik has launched a new range of play equipment suitable for the under threes (U3). These small playhouses, called Spooky Rookies, have been customised for their needs. A multitude of products from Berliner's other ranges also offers nursery children a lot of fun as well as many opportunities to develop.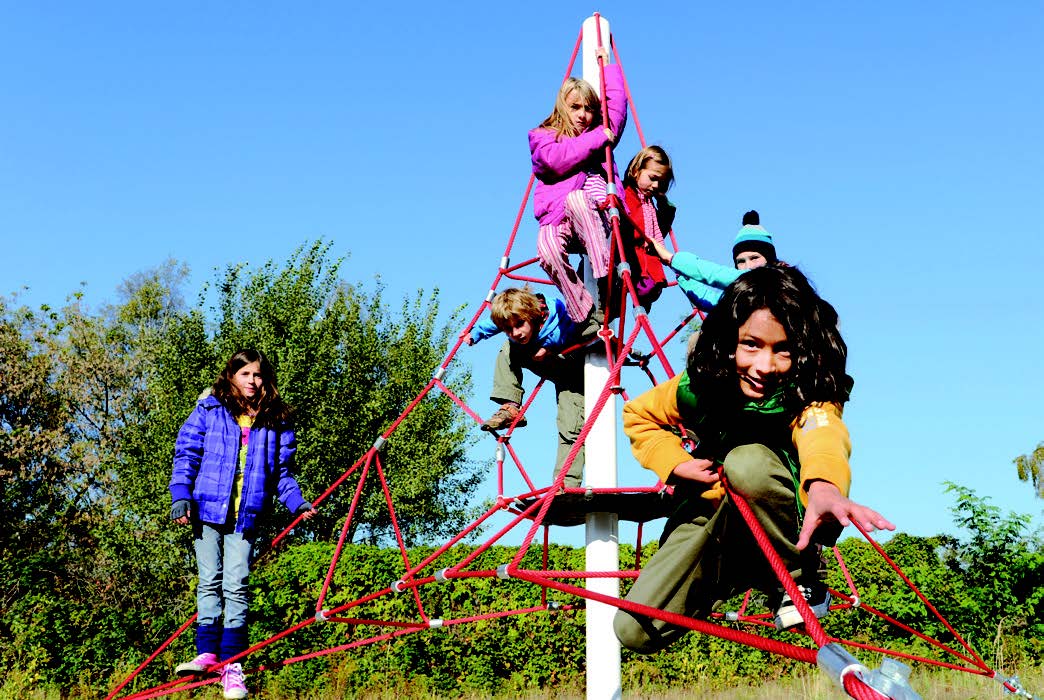 It's important to create a safe and comprehensive range of play possibilities for this age group, through which they can improve their social and motor skills. Classic playground activities such as using the swing or slide are just as popular as opportunities to acquire everyday skills such as buying and selling, climbing stairs and cooking.
These products are especially geared to the needs of children from 0-3 years of age, fostering early motor and psychomotor development. As always, our cute "Spoo" and "Roo" playhouses can be supplied with a host of add-on components in various combinations. A number of play functions have already been incorporated – such as counters, mud table, tic-tac- toe and memory games.